24 YEARS OF DIVERSE EXPERTISE IN SELLING HOMES/CONDOS IN LONDON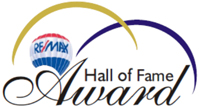 SHERRY'S CUTTING EDGE
HOME SELLING SYSTEM!
A sincere commitment to achieve excellence for all my clients.
Aggressive, effective marketing strategies.
I work with all my Sellers and Buyers directly (no buyer's agents, team members, assistants or 3rd parties).
Detailed professionally prepared market analysis of your home.
24 hours a day internet advertising.
Highest quality, full colour advertising in London's Premiere Club Real Estate Magazine that's distributed to 18,000 key locations and surroundings and/or London Free Press & UWO Gazette as well as specifically targeted locations.
Use of strong negotiating skills to achieve TOP $$$ for buyers and sellers, that has been built with
over 24 years of diverse experience as a full time Realtor and five years of legal background.

Direct mail sales tactics.
Professional virtual tour of your home available to potential buyers 24 hours a day on the internet.
Communication with consistent follow ups and updates.
Sellers checklist 'How to get top $$$ for your home'?
Professionally prepared colour feature sheets.
First time buyers package (government incentives, mortgages, trends of the market).
Open Houses (at your request)